I was persuaded by my girlfriend to buy a moissanite diamond
Views:100 Author:Site Editor Publish Time: 2020-08-10 Origin:Site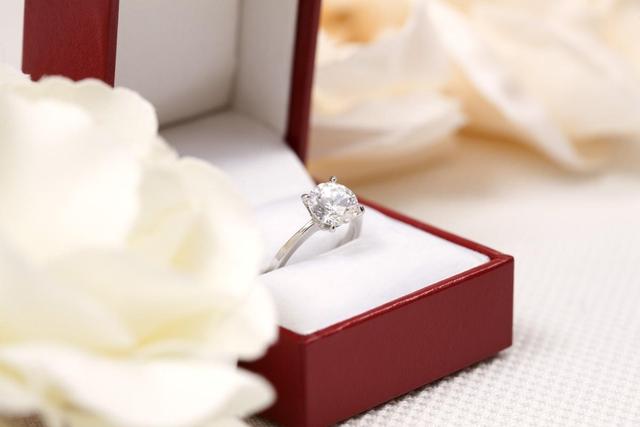 I wanted to buy a diamond ring, but finally persuaded by my girlfriend to buy a moissanite diamond ring.

My girlfriend and I are also getting married. Before, I always thought that I would buy a diamond ring. I told my girlfriend that I would try to buy her a big one, at least one carat (to preserve the value), and with the best color. But she was sternly reprimanded by her tone and popularized me some things that I didn't understand, but I remembered the most important sentence, "What's the matter if you spend so much money on something that can only be used once? I am not a lady who has so many social activities to participate in. You might as well spend this money to take me out to play and have more common memories of common experiences. I am not going to live with this diamond in the future."


After listening, I felt so tired. I told my actual situation and felt that it was really unnecessary. I was crazy for a while. After all, there is still a mortgage to be repaid. The down payment is also borrowed and I have to repay it. But this diamond ring knot is still After passing, I saw the moissanite diamond accidentally afterwards. I searched and learned a lot on the Internet. After all, ordinary people, we have everything but money. Diamond rings are less than 1 carat, and the face is not enough for ordinary people. If you don't understand what's coming, one carat up, it's better to buy a car.



The price of the Moissanite diamond is about 10 times worse than that of the diamond.

Therefore, diamonds may be exclusive to the rich.

The Moissanite is cheaper and the quality is better than diamonds. Why buy something 10 times more expensive?

Therefore, there is no need to buy diamonds.

Finally, I decided to buy moissanite diamonds. moissanite diamonds also have a nice name " from the Stars Stone ". If you really want to bring them temporarily for marriage, the moissanite ring will be enough. As for what to buy as a marriage token, there is no regulation in the law. What is bought is human freedom, but marriage is composed of two individuals. The three-views fit is very important. If you decide to use "moissanite" without the consent of your girlfriend "As a marriage token, it is an improper behavior. My personal suggestion is for the two to discuss or make decisions based on each other's preferences, including how much money to spend, according to their own budget.